OTTAWA'S SHINGLE ROOFING SPECIALISTS
Residential Shingle Roof Replacements & Repairs
Professional installers, proper safety and home protection measures ensure we DO IT RIGHT, the first time.
GET A FREE QUOTE TODAY
Get a roofing quote today
All of our projects are backed by a guarantee of high-quality materials and exact specifications.
Ottawa Based, Canadian Owned & Operated
100% proper safety measures and property protection.
At total roofing, we take pride in knowing that every client served, is another client protected! For most people, their home is often the biggest investment of their life, and their roof is the shield that keeps it safe from mother nature!
However, there is more to a home then just the roof, and protecting everything else is just as important! From the moment we arrive on site, until the moment we leave, we take every necessary precaution to protect our client. From maintaining 100% proper safety measures, to protecting the property throughout the duration of the job, to our very thorough clean up at the end, shielding our clients from any problems or issues or stress is priority.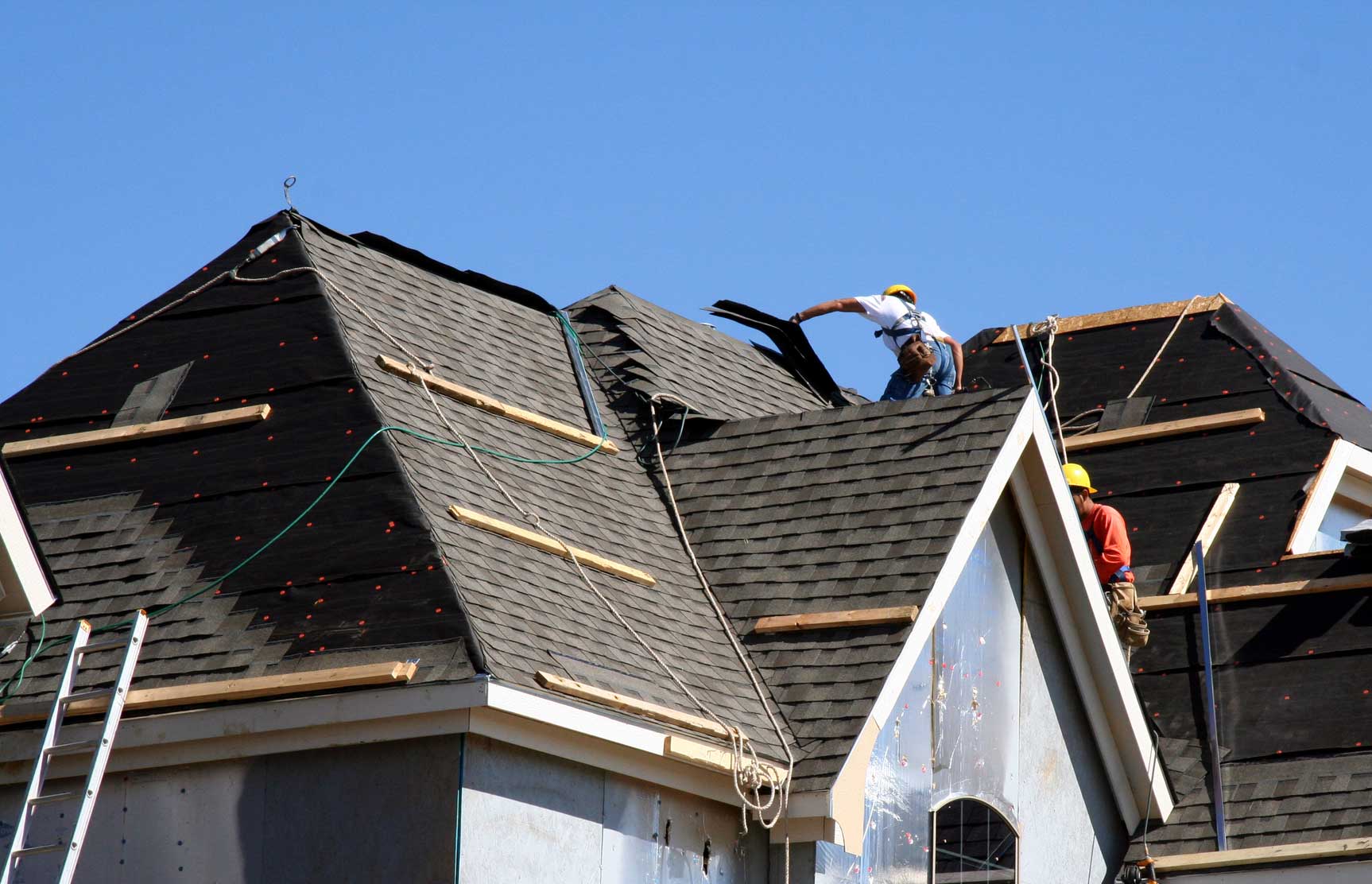 Why choose Total Roofing for your roofing project?
All roofing quotes in Ottawa are free
Roofing estimates should be free. That's why Total Roofing offers every customer a FREE roof estimate.
Repairs that are cost-effective and fit your budget
We can work with you to create a budget and plan that fits your needs.
Quick roof repairs without sacrificing quality
You can rely on prompt service, work of the greatest grade, and affordable, budget-friendly costs.
Workplace safety and building insurance
Protecting the health and safety of our customers and workers is a top priority for our organization.
See what customers say about Total Roofing
"We've employed Total Roofing twice in the previous few years, and they did a fantastic job installing new roofs and repairing existing ones. Would confidently suggest them. From beginning to end, amazing service."

Irish Jackson

Ottawa
"It was very effortless! From the sales representative explaining the possibilities for our home, from answering every question we had, to the pleasant installer's and the quality work they did. I cannot recommend Total Roofing enough!"

Peter Hollier

Ottawa
"We found Total Roofing to be quite professional and straightforward to work with. They went above and above to create just what we desired. Other vendors informed us that this was impossible. We are quite pleased with the final outcome and have no problem recommending Total Roofing."

Paula Madrigal

Ottawa
"I would like to extend my gratitude to you and your staff for the exceptional work and support you have shown in the aftermath of the severe storm of May 21st 2022. I am totally blown away by the attention to detail you have shown with the installation of my roof in 2021, as I have learnt that you went above and beyond with folding the shingles over on the ridges which have prevented water infiltration when a small amount of the ridge caps blew off in the storm. Upon contacting you to have the ridge caps repaired, I mentioned that I was in no rush as I knew that there were other people that had a more urgent need of your services. I was amazed as to the prompt reply, and the speed to which a member of your team (Owen) was dispatched. Owen did a fantastic job and informed me that there was no charge which was covered under your warranty. Once again, I would like to extend my gratitude to you and your team for the excellent work in installing my roof and your customer support afterwards, it's a very large piece of mind knowing that I have a great team behind me in such a large investment in the many years ahead."

Rene Saumure

Ottawa
"We were very happy with the look and quality of the shingles installed. Total Roofing did an excellent quality job installing the shingles so that everything was perfect. The owner, Edward, was very responsive and professional with all the questions we had. The installation crew is friendly and efficient, finished the roof in one day and left the place clean. I was highly impressed that the roof installers respected our privacy as we worked from home. Overall, I would highly recommend Total Roofing for a quality roof and an excellent experience."

Kyle

Ottawa
"I highly recommend Eddie and his Top of the Line team. Their craftmanship is excellent, but it is their remarkable customer service that sets them apart. I requested a quote from Eddie on a Wednesday. He called me within a few hours to collect more information, and sent me two estimates on Thursday. He also took the time to call me on Thursday evening, and patiently walked me through every detail of both estimates. He described the pros and cons of each option without applying any pressure. His focus was solely on helping me choose the best product for my home and budget. Two weeks later, his 7-man crew installed my new roof. They were efficient, courteous, and left a spotless job site. Eddie did not ask for a deposit, and insisted on only receiving compensation for his services once the job was complete. The roof they installed is beautiful, and will last a long time."

François

Ottawa